In this episode of the My BFF Business Leaders Podcast, we sit down with Brandon Steiner, Founder and President of The Steiner Agency and the CollectibleXchange.
In this discussion, Brandon dives deep into a wide range of topics from how he bootstrapped his own operations with just $4,000 in his pocket, to how professionals working in any business should not just plan to survive during COVID-19 but thrive once the pandemic concludes.
Brandon is a forward-thinker that approaches each day in an organized fashion by setting out to accomplish specific tasks. Outside of acting as the President for two major organizations in unique marketplaces, he is an active writer that has published three novels, and a premier motivational speaker that has been featured on prominent networks such as CNN, CNBC and ESPN.
His work at the Steiner Agency focuses on dynamically bridging the gap between brands and high profile athletes. Brandon and his team have been accomplishing this for over 30 years by designing unique events that feature various athletic personalities. Some of the players Brandon has worked with include, Magic Johnson, Mariano Rivera, Bill Walton and Gary Sanchez.
With his work at the CollectibleXchange, Brandon and his team have established a memorabilia community that focuses on authenticity and ethics. This one-of-a-kind platform enables top-tier collectors, store owners, celebrities, professional athletes and even teams to sell their collectibles directly to consumers.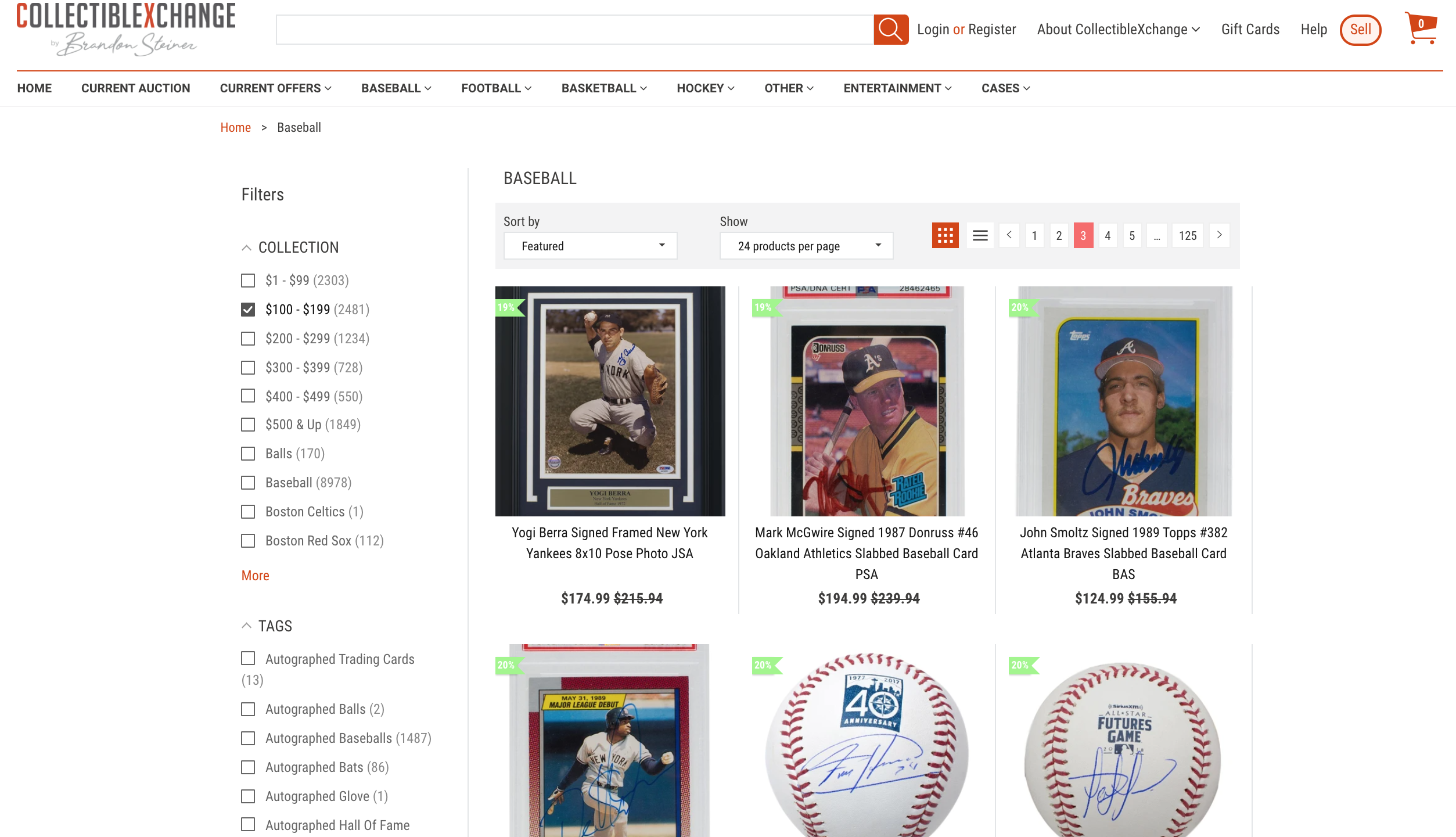 Brandon also takes time in this discussion to delve into the ramifications of COVID-19's impact on the sports industry. He highlights why this could be the perfect time for individuals that want to become more active in the memorabilia marketplace to get started. Not only are sports cards and memorabilia items rapidly expanding in value, as highlighted by celebrity and marketing influencer Gary Vaynerchuk, but while our country is seemingly cooped up at home, many people are cleaning their properties and locating items that have tremendous value. Luckily for those individuals, Brandon and his team have constructed the perfect platform to allow an easy way for people to turn value into profit.
Noteworthy Recognition and Rewards
Published author of "The Business Playbook", "You Gotta Have Balls", and "Living on Purpose".

He was the co-host of the YES Network's "Yankees-Steiner: Memories of the Game" series.

Brandon was instrumental in assisting in the creation of the David B. Falk College of Sport & Human Dynamics

at his alma mater, Syracuse University. He is now an official Founding Member and Board Chairman.

Brandon is also widely credited with inventing the highly-popular "everything" bagel" at the age of 14 in 1973 when he was a part-time baker at a local Brooklyn bagel shop.
To learn more about Brandon you can visit his website at brandonsteiner.com, and he is graciously offering up a free copy of any of his publications to all My BFF Business Leaders Podcast listeners!