Big shout out to The Huss Group for an awesome Social Media Day Pittsburgh #SMDAYPGH Conference. This inaugural event had something for everyone from CNN political commentator, Salena Zito to CMU's Ari Lightman and Google's Ben Weaver. The event was held in the Google building at Bakery Square and the thought leadership was flowing just like the wine sangria!
Watch highlights of Carnegie Mellon University (CMU's) Ari Lightman scaring the daylights out of marketers everywhere with his thoughts on how Artificial Intelligence (AI) is now "taking a look at" marketing. Fascinating discussion!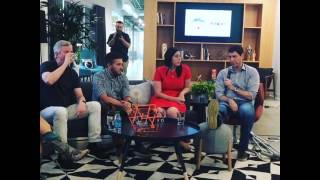 Andi Perelman discussing the relevance of SnapChat for the Pittsburgh Penguins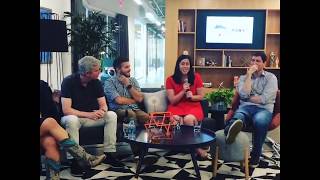 I am honored and humbled to represent My BFF Social and present alongside so many thought leaders and visionaries!
I look forward to crushing it again next year as this inaugural event grows into one of the premiere tech innovation / social media conferences in the world. Look out Social Media Marketing World and Content Marketing World, Pittsburgh may be the new kid on the block, but with Amazon, Google, and Uber all in town, the future is bright!